There are so many reasons to join
Will Bike 4 Food!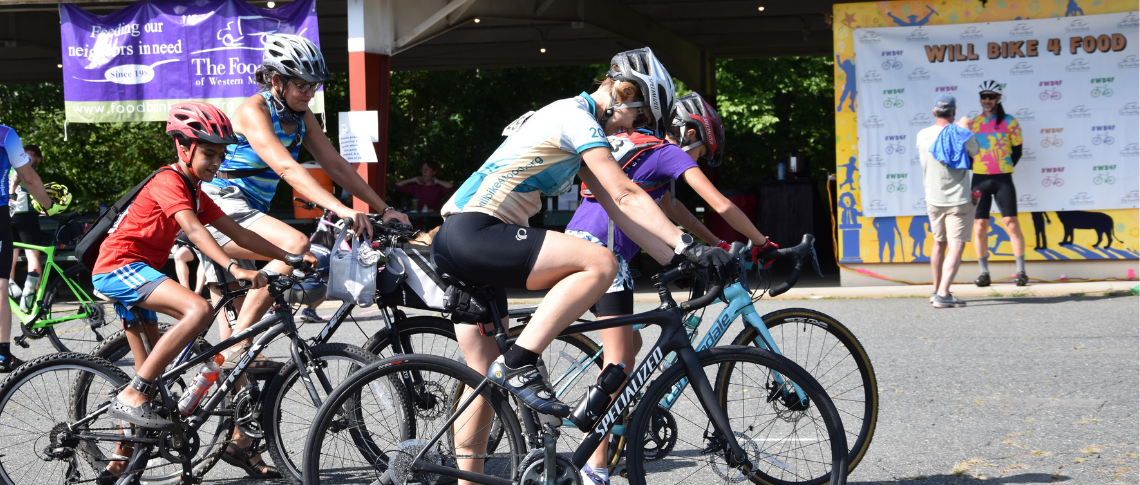 Be amongst other cyclists who want to help provide healthy food for neighbors experiencing food insecurity.

Ride your choice of scenic courses amongst kind folks you know and make new friends!

Awesome stuff! A WB4F shirt, delicious food and drink, a raffle ticket, rest stops, plenty of high-fives and we're bringing back the temporary tattoos so make sure you get your ink before your ride!

The knowledge that you're doing something important.
The minimum $200 you raise provides at least 800 nutritious meals to the Western Massachusetts community.