Online donations accepted through December!
Together, we've raised an astounding $466,069 and counting of our $500,000 goal for this year's march! Your support in our final fundraising stretch from now until the end of the year will enable us to provide 1.5 million meals to the community.
The TeamRaiser fundraising total reflects the funds raised by our incredible Marchers online.
The TeamRaiser total does not reflect Sponsor donations, or donations collected during the march via the phone or in person donations.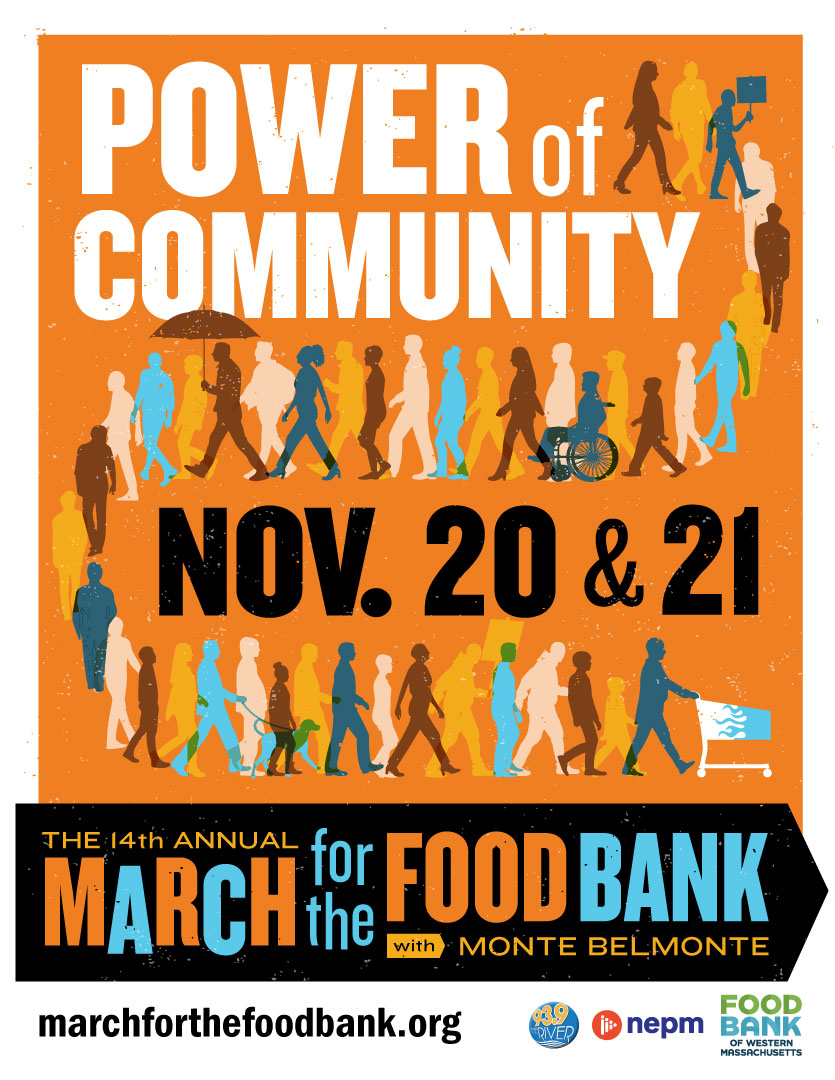 Thank you to all who joined Monte Belmonte of New England Public Media, Congressman Jim McGovern, & Food Bank Executive Director Andrew Morehouse on a 43-mile march from Springfield to Greenfield tapping into community led power to end hunger in Western Massachusetts.

A portion of all sales help support
the Food Bank of Western Massachusetts